Where To Buy Raw Milk
Raw milk is a very healthy substance that can be used to make butter, yogurt, kefir, cheese, or it can be enjoyed all by itself. It offers a plethora of health benefits, including improving digestion, strengthening the immune system, and so on.
But the question is: Where can I find raw milk?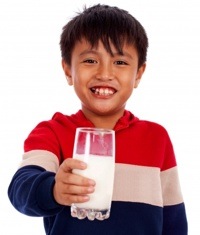 Image: Stuart Miles / FreeDigitalPhotos.net
Sure, there is plenty of milk available at the local grocery store. But that's not the kind of milk that's healthy to drink. It's best to consume milk that is raw, from cows that are treated well and are properly fed.
The best place to start your search for raw milk is at RealMilk.com. There you will find a listing of places where you can buy raw milk in your state (or country).
Another place to look for raw milk is on Google Maps. Search for "raw milk near ____" (and fill in the blank with your city and state).
When you think you've found a good place, first visit the farm and ask for a tour. If the farm produces good, clean, healthy milk, the farmer (or owner) is most likely to want to give you a tour to show off his or her facilities.
During your visit and tour, make sure to ask what food the cows eat, how often they are outside, and if the cows are given hormones and antibiotics. Also, let the farmer tell you why their milk is a healthy choice. They are usually glad to talk about the measures they take to ensure that their milk is clean, fresh, and nutritious.
All it takes is a bit of searching and investigating to find a place near you where you can buy raw milk. Remember... support your local farmers!
Next: How To Make Raw Butter